Today's Meet a Mom is a local mom of two boys and the owner of Natural Balance Counseling. She shares with us how her practice differs from other counseling options, her favorite things to do around North Houston, and some fantastic advice that all moms should take!
Hi Alyssa, can you tell us about yourself? Where are you from originally and how long have you lived in the North Houston area? 
I grew up in the North Houston area. Although I traveled around as a late teenager and young adult, I found my way back here when I was ready to settle down and start a family. I love the balance of stability and diversity this area provides for families.
Tell us about your family!
I have a four year old son and we are expecting our second son in March 2023. I'm ecstatic to be a mom of boys!
Congratulations! Fellow boy mom here! What are your favorite local things to do? (with kiddos or just for mom!)
We've recently fallen in love with using the trolley in The Woodlands! Both alone and with my son, it provides an easy way to travel to the best places in town with ease and get to know people in the area as well. Whether we are going to lunch by the lake, the mall, the library or walking the waterway, we can get anywhere with ease and without battling with parking or traffic in the area.
What is your business? 
I own Natural Balance Counseling. We opened June 2021, and we provide mental health counseling for adults of all ages. Our services include both individual and relationship counseling to address a wide variety of concerns that our clients come to us with.
Can you tell us the reason and passion behind opening Natural Balance Counseling?
My reason was twofold! Personally, I wanted to create a source of income that would allow me to have both a fulfilling career doing what I love as well as spend time with my family and loved ones. Professionally, I noticed an empty space in the North Houston area for mental health services that are focused directly on adults. A variety of resources and treatment centers are focused on other populations, seeming to forget the adults who are often burnt out, overwhelmed and trying to manage it all! By providing a place for them to come and receive the support they need, we allow those adults to function as the best versions of themselves in their families, relationships and professional interactions. Ultimately, this creates a loop that feeds back into our community in exponential ways.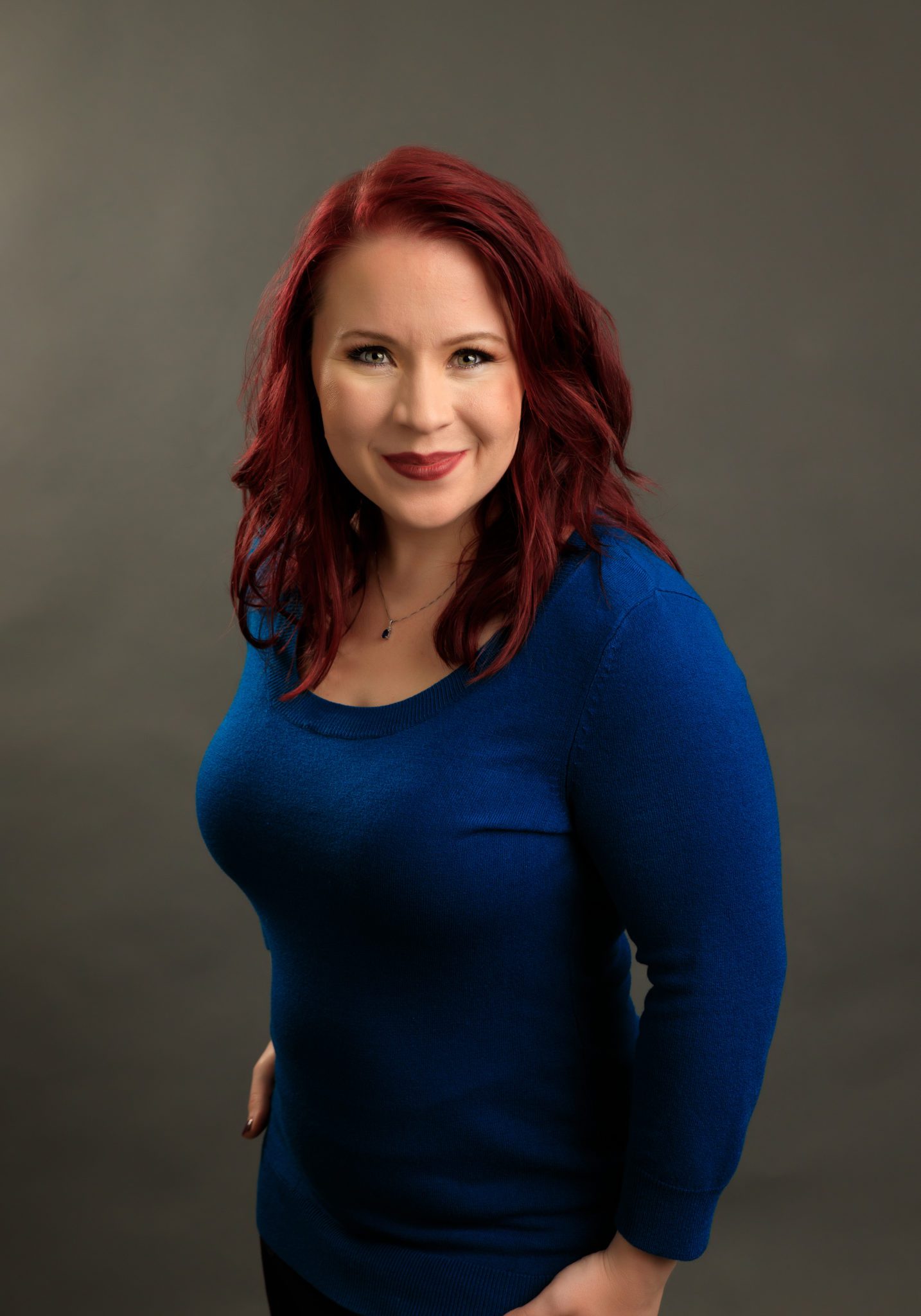 What sets you apart from other counseling options?
We specialize our treatment to fit the needs of adults who are working to succeed and achieve the best in their life. With a personalized approach, we support our clients in reaching their goals by being both efficient, thorough and based in research.
What are some of your biggest challenges you are currently facing within your business?
Our biggest struggle is getting our name out there to the larger community! As a new small business we are still finding our ideal system of marketing to reach our potential clients and community. Another thing we find is that our clients are often suffering through their struggles without support until it reaches a point of severity they feel they need our help. Our goal is to reach them before they get to that point so they never have to experience the breaking and desperation we see so often.
Do you have a favorite coffee place in North Houston?
Blue Door Coffee on Waterway Avenue – it's right below my office and they offer a rotation of seasonal drinks and delicious meals!
What is something interesting about yourself/something that others may not know about you?
I love working at and enjoying Sherwood Renaissance Faire near Austin! It provides a diverse experience for myself and my family as well as giving us an opportunity to camp together and connect with friends.
As hard as it is to find the time, what's something you do just for yourself?
I love doing regular sensory deprivation floats at Blissful Waters Float Center in The Woodlands. Having a dedicated time where I can fully unplug from everything and focus on just myself and what my body needs allows my brain to decompress and ultimately be the best version of myself possible. Physical fitness is also very important to me and I maintain a regular gym routine to make sure I am prioritizing my health and strength no matter what is going on.
What's the best mom advice you have ever been given (or your own advice to moms?)
A lesson I learned the hard way is to not put yourself last and not wait until the last second to do something for yourself. So often, as parents and spouses, we struggle through things just assuming that we have to because no one else will do it, and if we slow down even for a moment, things will fall apart. Living a life like this is exhausting and leaves room for breaking, dissatisfaction and things eventually crumbling because it is not sustainable. Schedule small regular breaks in your schedule for you to focus on something that gives you back energy to keep you moving forward. This could be a fifteen minute session in the middle of the day where you stretch and move your body, listen to your favorite music while you make dinner, making sure you are eating more than your kid's leftovers and scheduling regular alone time. I believe in and teach my clients about "realistic self care" meaning we can often incorporate these small moments with minimal effort, but they make a big difference when working together.
Our mission is to Give Moms the Gift of Time — what are your best time-saving tips/resources as a mom?
Accepting limitations and asking for help! Both of these seem to go against a mom's nature, but both are so incredibly important as someone works to build a fulfilling life they can maintain. While many of us want to do everything and more for our kids, being able to recognize the difference between what they actually need and what we think they need based off of societal and personal pressures is key. It's ok to acknowledge you can't do it all and it's ok to ask for assistance! Read that again, you have permission to
not
do it all. Breathe.
Is there anything else you want to share with our community?
I'm excited to share the publication of my new book, Intentional Self-Love. I wanted to create an easy to read guide for people who are needing a start on their journey to a different life where they prioritize themselves more than they have been.